All businesses listed in this directory provide services to the Middle Peninsula.
- Please search by category or terms related to a company's service. -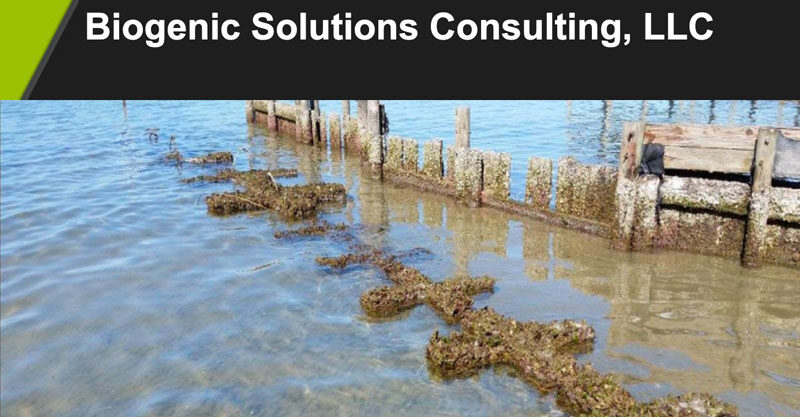 127 Edmond Drive
Newport News, Virginia 23606, US
127 Edmond Drive
Newport News
Virginia
23606
US
Biogenic Solutions Consulting, LLC will offer a 15% discount to verified Fight the Flood members.
Biogenic Solutions Consulting, LLC has invested years into biogenic breakwater reef technology. Expertise in oyster reef restoration and living shorelines has enabled them to offer novel, biogenic solutions to private homeowners, commercial waterfront properties, and municipalities seeking more natural, sustainable approaches to shoreline protection and oyster reef development. They proudly state that their systems provide a reprieve from erosive wave energy, accelerate oyster reef community development, and allow for customization suitable to address both physical and budgetary constraints specific to each project site.
Services include the following:
Living Shoreline Design Planning
Assistance with Acquisition of Permits
Fabrication Concrete Reefs (aka 'Biogenic Breakwaters')
Guidance with Living Shoreline Assistance Programs
Construction, Deployment, and Monitoring of Living Shoreline Reef Projects
Underwater Videography Using ROVs and other Camera Systems
Water Quality Assessments
Performance of Field Surveys, including Riparian Zones and Subtidal Aquatic Habitats
Provision of Other Environmental Consulting Services, As Requested
---
OTHER LINKS:
https://www.bbb.org/us/va/newport-news/profile/environmental-consulting/biogenic-solutions-consulting-llc-0583-90210978