All businesses listed in this directory provide services to the Middle Peninsula.
- Please search by category or terms related to a company's service. -

15871 City View Drive
Midlothian, Virginia 23113, US
15871 City View Drive
Midlothian
Virginia
23113
US
Balzer and Associates, Inc. will offer a 5-10% discount to verified Fight the Flood members.
Balzer and Associates, Inc. is a multi-disciplinary development consultant that can handle project from beginning to end. Services include surveying, civil engineering, architecture, environmental engineering and permitting, structural engineering and soils analysis.
Services include the following:
• Surveying
• Civil Engineering
• Structural Engineering
• Architecture
• Environmental Engineering
• Soils/Septic/AOSE
• Landscape Architecture
• Environmental Permitting
• Floodplain Analysis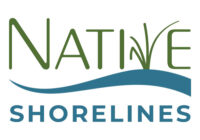 1892 Fairground Road
Maidens, Virginia 23102, US
23.25 km
Native Shorelines is a turn-key provider of Living Shorelines to private landowners, communities, institutions, and any riparian landowner experiencing shoreline erosion. We handle the entire process from initial landowner outreach through permitting and installation. We offer Living Shorelines that are an environmentally superior, competitively priced alternative to hardened bulkheads and seawalls. As a more effective and environmentally sound solution, Living Shorelines can improve water quality, provide fisheries habitat, increase biodiversity, and promote recreation. Native Shorelines utilizes its patent-pending QuickReef modules which are made from predominantly native materials. Installation is conducted by hand, wherever possible, and integrated within the landscape to minimize disruption to the existing conditions at the site. Our QuickReef modules act as natural barriers to wave energy, actively trap sediment, and allow marshes to accrete and adapt as sea level rises.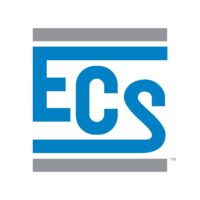 1643 Merrimac Trail
Williamsburg, Virginia 23185, US
97.05 km
Founded in 1988, Engineering Consulting Services (ECS) is a leader in geotechnical, construction materials, environmental and facilities engineering. Today, with 2,000 employees, ECS has grown to more than 70 offices and testing facilities spread across the Mid-Atlantic, Midwest, Southeast and Southwest. ECS is currently ranked 69 in Engineering News-Record's Top 500 Design Firms (ENR, April 2020) and 154 in Engineering News-Record's Top 200 Environmental Firms (ENR, July 2020).